Stavangerregionen Havn er nå eier av Risavika Havn med 100 prosent eierandel.
Her ligger det mer enn 1000 år med havnehistorie, og vi er klare til å videreutvikle det sentrale knutepunktet.
I Risavika ligger det nå ytterligere 200 mål med utviklingsmuligheter til eksisterende og nye kunder.
Vil du vite mer om mulighetene vi har for deg? Ta gjerne kontakt med forretningsutvikler Eivind Hornnes på telefon 909 66 155 eller på eivind.hornnes@stavanger.havn.no
OFFSHORE TERMINAL RISAVIKA
This is an area serving Northern Europe's largest oil and gas cluster.
The terminal in Risavika is a well-established port area for offshore base operations. With around 10 meters depth and well over 360 meters quay-lenght, bunkering facilities, the possibilities are many.
Activity: Offshore base and bunkering
Area: 93 acres
Buildings: Industry – warehouse – office
Quay-length: Over 360 m divided into 3 quays
Port facilities: Water – electricity
Diagrams of port layout: Yes, see diagrams of port layouts
Book mooring slot / area: (+47) 51 50 12 01 / email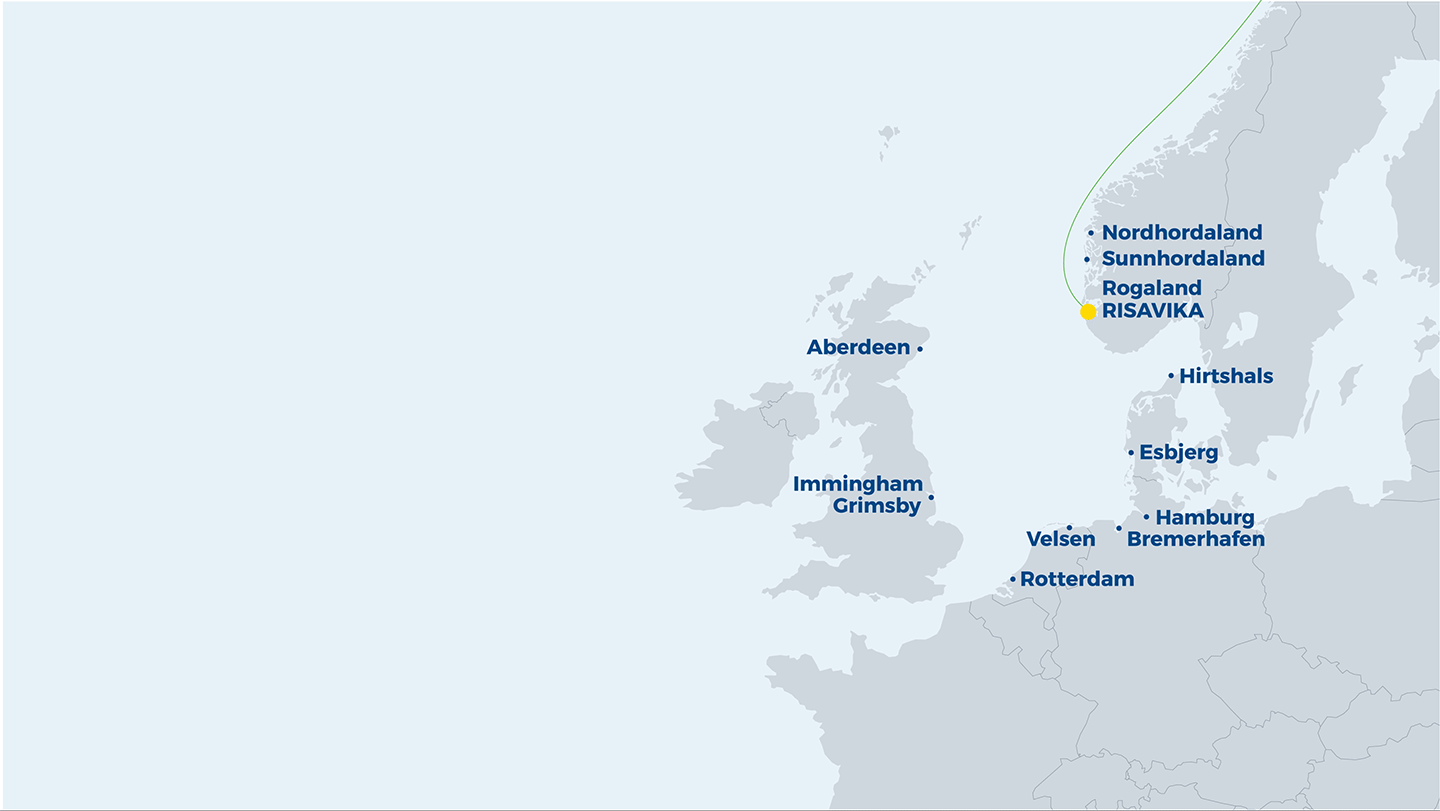 FERRY TERMINAL RISAVIKA

The terminal in Risavika is the region's domestic / foreign ferry terminal. Bergen and Hirtshals are the destinations at the time. The ferries runs on environmentally friendly LNG fuel. The terminal building is of recent date and offers spectacular views of Risavika harbor area in the waiting hall.
Around 14 m depth and 158.5 (+37 m with dolphin) meter quay, bunkering.
Activity: Ferry terminal
Buildings: Terminal – office
Quay-length: 158,5 m + 37 m with dolphin
Port facilities: Water – electricity – LNG
Diagrams of port layout: Yes, see diagrams of port layout
Services
Mooring and casting off
Hire of professional help (hourly rate)
Water supply (per tonne)
Connection to/disconnection from water supply
Electricity (kwh)
Sketch 39 - 40

Sketch 35 - 38

Sketch 19 - 24