DEEPWATER AND OFFSHORETERMINAL MEKJARVIK

The terminal in Mekjarvik is a well-established port area for heavier industry and suitable for vessels that require longer lay-off times. Up to 20m depth and close to 500m dock, there are many possibilities.
This is an area that is becoming even more central with new road network northwards and the establishment of new docks and area is already under way.
Activities: Deepwater- and offshore
Area: 85 acres
Buildings: Industry – wearhouse – office
Quay-length: 146 m + 349 m
Quay-depth: 15 and 20 m
Port facilities: Water – power  – crane – roro ramp – 200 t bollards – LNG filling
Diagrams of port layout: Yes, see diagrams of port layouts
Book mooring slot/area: (+47) 51 50 12 01 / email
Services
Mooring and casting off
Hire of professional help (hourly rate)
Hire of 50 tonne rail-mounted dockside crane, including certified operator (Mekjarvik)
Water supply (per tonne)
Connection to/disconnection from water supply
Electricity (kWh)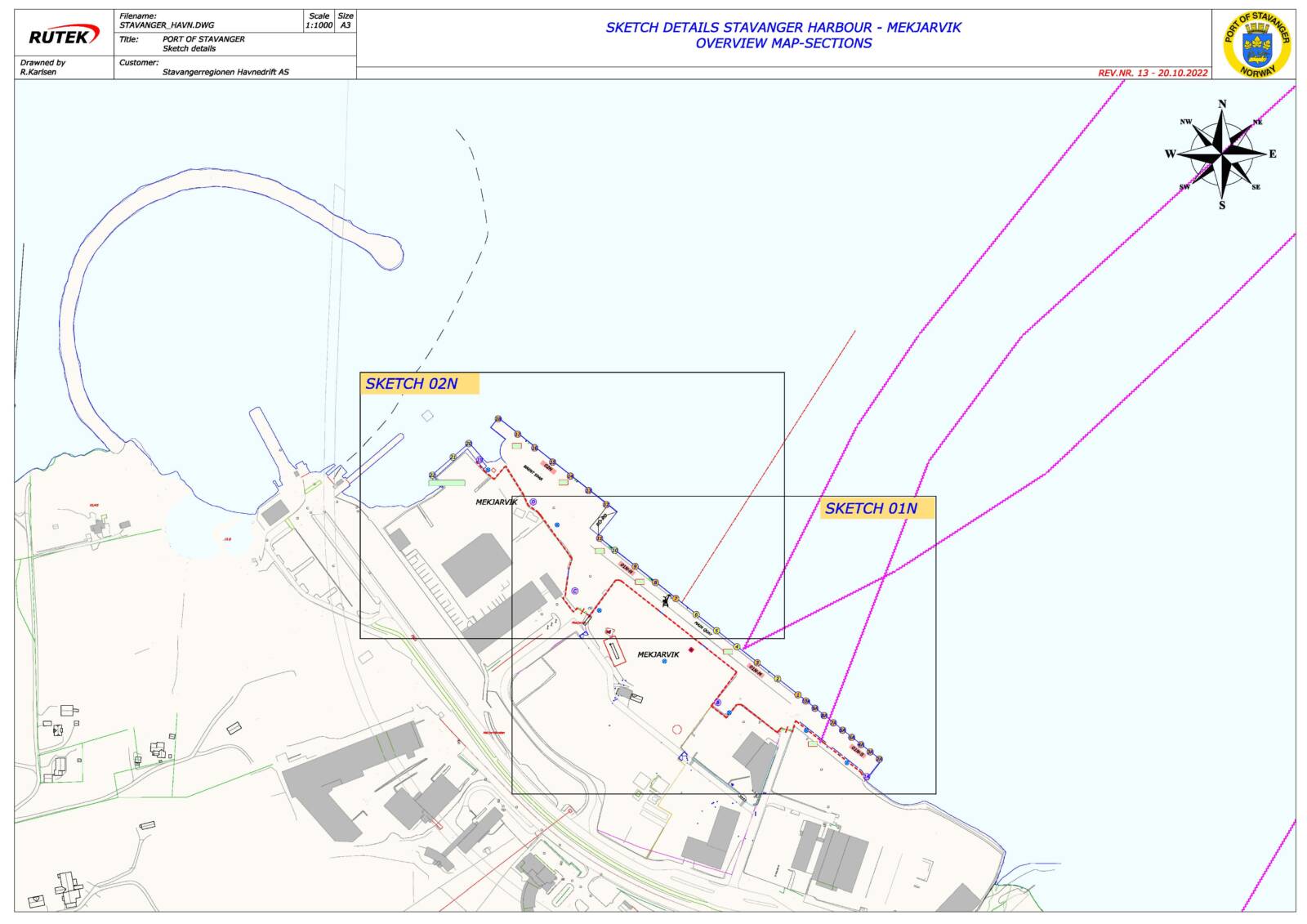 Deepwater and Offshore Terminal Mekjarvik