New access solution for all our port facilities!
A new access solution will now be used for access to all port facilities belonging to the Port of Stavanger.
Access card and driving permit are required in order to gain access to all our port facilities. Drivers and visitors trying to enter our port facilities without required permits, can now register using our new and user-friendly web solution: srhd.no
Once they have registered, a code will be sent to their mobile phone, and they then enter this code at the keypad located outside the gate. It's as easy as that!
Avoid quing up
To avoid creating ques at the gate, all visitors ought to register before they arrive the port facility. Please share this information with anyone who needs it.
Thank you for your cooperation!
Kind regards,
Arvid B. Nygaard
Port of Stavanger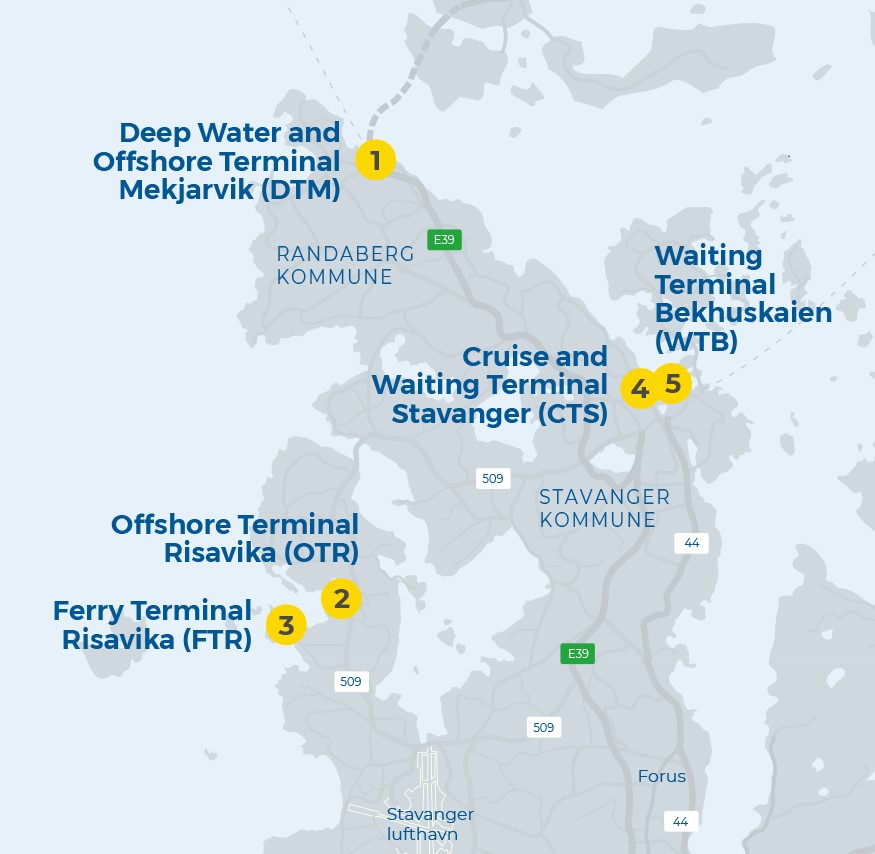 Our port facilities where the new access solution will be used